2018 Minor League Champions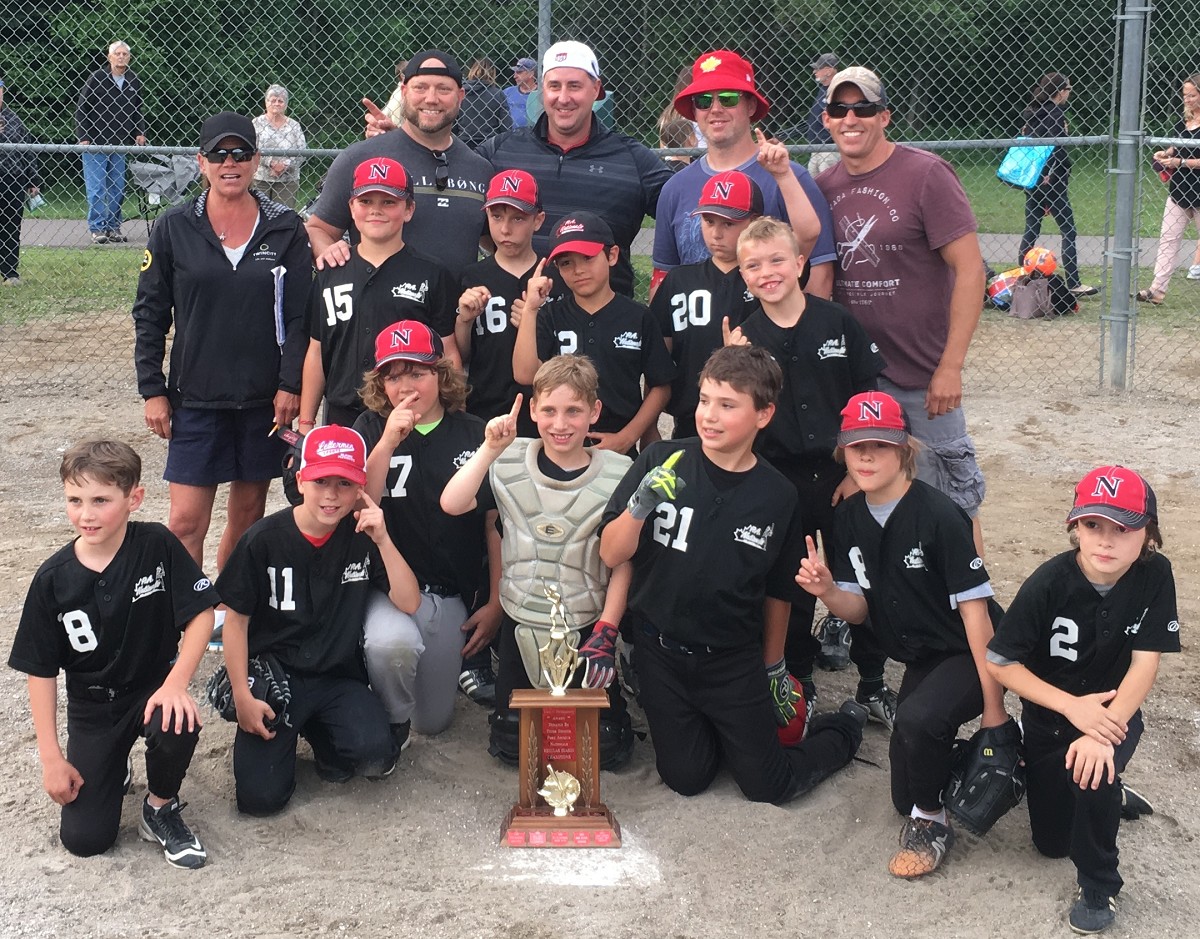 Here is your 2018 Port Arthur Nationals Minor All Star Team :
AIDEN EDWARDS
ANGUS WOODMAN
CARSON HEIGHT
CHARLIE WEISS
COLE PICCININ
CRUZ HALSTEAD
KADE HOCKENHALL
KOOPER JACOBSON
MATTHEW FOULDS
MORGAN BLACKWOOD
OWEN BODNAR
TALLON THORSTEINSON
THOMAS HOPE
For the 2018 Season Schedule and Standings for the Minor Division, please click here
Minor is a baseball programme for players 9 and 10 years of age. It teaches the fundamentals of baseball and introduces "many" formal baseball rules, although not all baseball rules apply. It also provides an opportunity for players to develop their baseball skills levels while competing in a full minor team league. Please note that 8 year olds will be allowed to play in minor only after they have been assessed and deemed to be capable of playing with the 9 and 10 year olds. At the end of the minor season, players will be selected by All-Star Team Coaches to form a minor league all-star team that will compete in the District 3 Championship Tournament against the Westfort Internationals.
Teams

Pinewood Ford PHILLIES Sail Superior Rocket WHITE SOX
---
2018 minor playoff schedule
Please click on the following link for the 2018 Minor Playoff Schedule


PRACTICE Schedule
RED SOX AND PHILLY'S SUNDAY 10:30-12 GEORGE BURKE PARK MINOR
BLUE JAYS AND ATHLETICS SUNDAY 10:30-12 BALSAM PIT
YANKEES AND WHITE SOX SUNDAY 12:30-2 GEORGE BURK PARK
DODGERS AND ORIOLES 12:30-2 BALSAM PIT
ROYALS AND TWINS 2:30-4 GEORGE BURKE PARK
---
Sponsors